Umbra
Company

Rauxa (formerly ThoughtMatrix)

Year

2011

Responsibilities

Design Lead, UX, Visual, Product Definition, Client Relationship
The PROValue iPad app is designed to support a consulting group that provides guidance to the board of directors of publicly traded small-cap companies. The purpose of the app is to provide a unique and enjoyable experience for the participants as they evaluate quantitative and qualitative details about the company.
The results are ranked up a stack of three dimensional charts to finally provide a comprehensive PROValuation score — a metric that allows the Board to evaluate areas of the company which need additional attention.
Note: Proprietary information has been removed from the mockups.
Visuals
My client envisioned a highly-customized app experience that appears to be "like working with a precision tool." The detailed, skeuomorphic appearance evolved from this desire.
Process
The app took a little over a year of part-time work to design and build. I worked closely with the client, product manager, mathematician and the engineering team to define and design the product. I brought in other designers, as needed, for feedback and for graphics production.
Most of the product definition was completed during whiteboarding sessions which covered feature definition, specific features details or other aspects of the application. I would take the findings from the whiteboard exercises and build a prototype for the feature. Prior to visual design, the entire app had been prototyped and ad-hoc user tested.
Since so much of the app was defined in detail, visual design went relatively quickly – despite the complexity of the visual style. Once a visual style was defined, I would iterate on a UI with the client and provide mockups and assets directly to the engineering team. We continued to work in this iterative nature until the app was completed.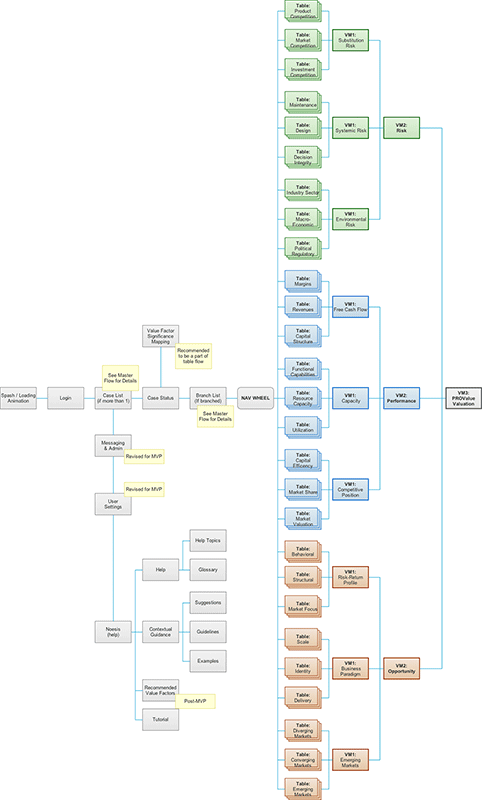 Aaron, I was just reviewing everything and I wanted to let you know how GREAT the whole thing looks! I want you to know personally how much I appreciate you efforts! Your work is impeccable.
Kim Walters, CEO of Umbra (via Text Message)